let's create the hat of your dreams!
Plan your visit to our fun and experiential hat bars!
book your reservation
1-15 people in texas
Select a Texas location and time slot to get your hat party started!
book now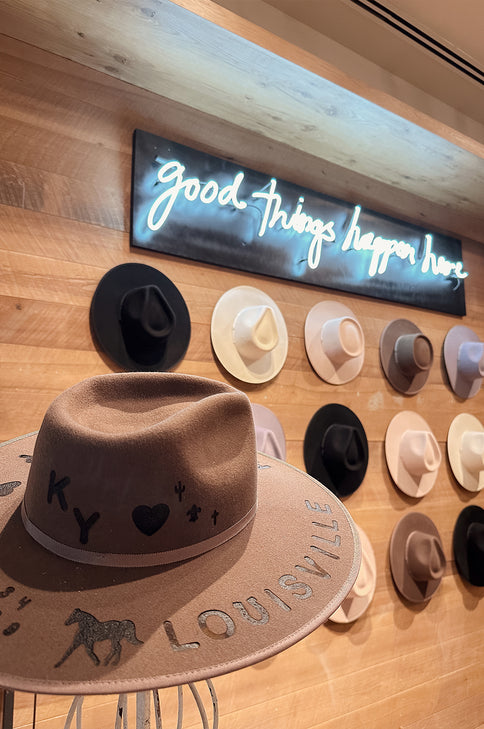 1-15 people in Kentucky
Select a Louisville time slot to get your hat party started!
book now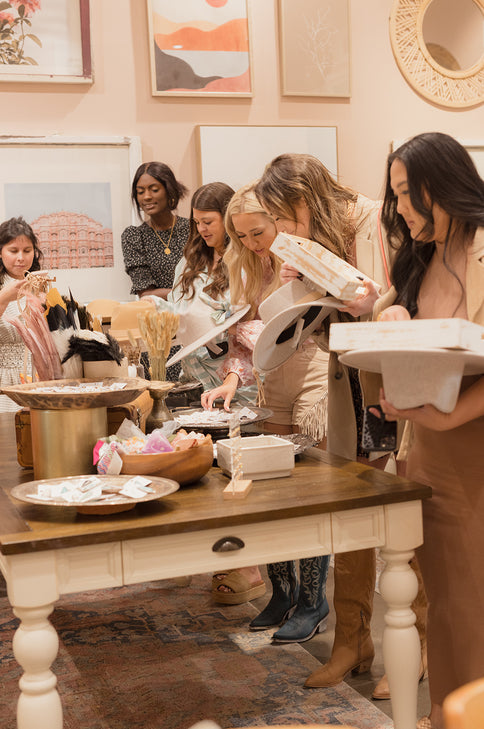 16+ people at any location
Use this form to tell us about your party. Our team will reach out to invoice and confirm details!
book now
Virtual Hat Bar
Book a one-on-one virtual session with our hat bar stylists. We'll walk you through the process virtually + then ship your hat after purchase!
Book now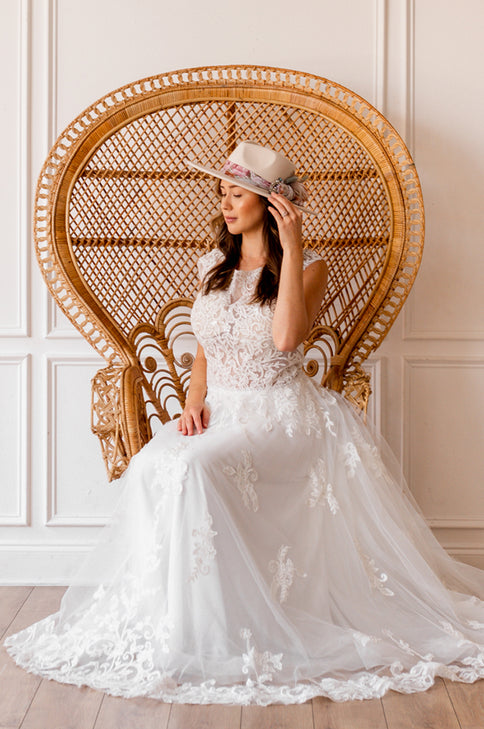 Bridal Hat Bar
book a bridal hat bar reservation for one or a group with special touches for a memorable bridal experience!
Book Now
Mobile Hat Bar
Our mobile hat bar is the perfect experience for your next birthday party, bridal event or corporate shindig
Book Now
All of our locations offer a huge selection of vintage, handmade and one-of-a-kind accessories for hats. Explore our selection of scarves, pins, bling, playing cards, vintage matchbooks, feathers, dried florals and more! Our Deep Ellum hat bar offers an exclusive hat splattering station where you can have all the fun splattering your own hat!
interested in a corporate party, private party or partnership with flea style?
let's chat
We love working with corporate groups and large private parties. Tell us a little bit about your plans and we'll dream up a custom hat bar experience with you!
tell us more
frequently asked questions
Walk ins are always welcome! However, we cannot promise there won't be a wait. If you schedule a reservation, we will reserve a time slot with a designated stylist and sip (one adult beverage) ready for your arrival. Please note there might be a slight wait upon arrival, but you will be moved front of the line in this case.
Our Flea Style hats start at $158. Other hats are priced $68 to $298. Accessories range from approximately $5-$78. Depending on what hat and accents you choose, an average hat will cost between $150-$400.
Yes! You can. We charge a $25 styling fee if you would like to bring your own hat to customize. If you booked an appointment, we charge this fee in addition.
Yes! For $20/person you can book a styling session or Hat Bar Party with us! This will guarantee guests a personal stylist and specialty sip in our beautiful space. Bookings do not include the price of hats or accessories and do not privately reserve the bar space for your party. 
Yes you can! We offer virtual custom Hat Bar sessions for $25. You can purchase a virtual reservation here, and we will call you at your designated time to start your virtual styling session. You will then purchase your hat, accessories and we will ship your design to you! Virtual hat bar creations ship for free!
No, there is not an actual "Bar" at the Hat Bar. However, you are welcome to order a range of beer, wine and seltzers from Heirloom Haul at our Frisco and Fort Worth locations!
We offer a full refund and allow cancellations for bookings with more than 48 hours notice from appointment. Cancellations with less than 48 hours notice of appointment are non-refundable.
If you need to add or cancel one or more guests that are part of your party, please contact the store where you booked your reservation as soon as possible. Adjustments to head count with less than 48 hours notice before the appointment will not be refunded and are not eligible for store credit.